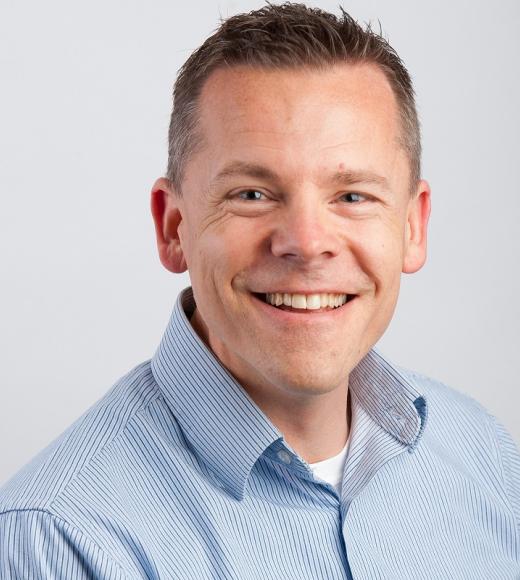 Position Title

Executive Director of Academic Advising
The Grove 1351
One Shields Ave, Davis CA 95616
Bio
Brett McFarlane oversees campus-wide advising initiatives, assessment of advising, advising training and professional development, advising technology, and collaborative programming between academic and student affairs. He came to UC Davis as the first-ever centralized Academic Advising Director.
Prior to UC Davis, Brett served as the Director of Undergraduate Programs for the College of Engineering at Oregon State University (OSU) where he worked with faculty, staff, and advisors to improve the student success and persistence of approximately 5,000 undergraduate engineering students.  Before OSU, Brett served as the Director of Student Services for the School of Business at Portland State University (PSU) where he oversaw academic and career advising for approximately 3,200 undergraduate business students.  Prior to re-joining higher education, Brett served as the Director of Audit for a publicly traded company in the Portland, Oregon, area with a staff of 16 auditors and a 1.5-million-dollar budget.  Brett is a Certified Public Accountant in the State of Oregon (lapsed).
Brett has served in a variety of leadership positions for NACADA, the global community for academic advising, including Administrative Division Council representative, Chair of the Finance Committee, and Region 8 Chair, among others.  He currently serves as a member of the NACADA Board of Directors (2017-2020), as well as serving as a consultant for the NACADA Consultant and Speaker Service.
His research interests include student persistence and retention, first-year advising, and assessment of advising.  He presents regularly at statewide, regional, national, and global conferences on topics including advising administration, advising and student persistence, leading change, and making assessment accessible.  Brett is co-author on a chapter entitled "Advocating for Academic Advising" in Beyond Foundations: Developing as a Master Advisor (2016).  He has taught undergraduate courses in leadership, career development, college success, and accounting at the undergraduate level and coursework on first-year college students at the graduate level. Brett holds a BS degree in Accounting from the University of Oregon. He also holds an MS in Postsecondary Adult and Continuing Education, and an Ed.D. in Higher Education Leadership, both from Portland State University.