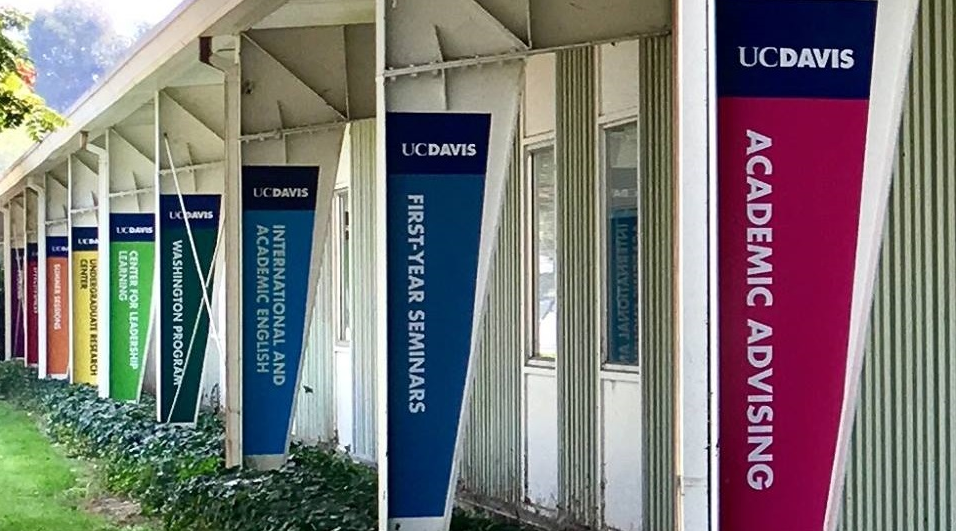 Academic Advising Enrichment, a unit within Undergraduate Education, brings together academic advisors from throughout campus into a collegial community and professional network.  We strive to continuously improve the academic advising experience for undergraduate students at UC Davis through communication, strategic planning, and ongoing educational and professional development opportunities for advisors.
VALUES
The UC Davis academic advising values reflect the university's purpose and goals, which are articulated in several key documents including: the Principles of Community, Vision of Excellence, and the Undergraduate Educational Objectives. As an advising community, we are committed to:
providing timely, accurate, and intentional advising to all students;

establishing a culture of shared responsibility and accountability for student academic success;

engaging students in a professional process of honest self-reflection and meaningful inquiry; and

fostering interactions that recognize and honor each student's unique identity, contributions, interests, and academic, career, and life goals.
MISSION
Academic advising at UC Davis is an extension of the teaching and learning mission of the university that engages students as active and responsible partners. In collaboration with faculty and staff academic advisors, students develop actionable plans to realize their educational, career, and life goals. Through these endeavors, students will develop the knowledge, skills, and dispositions necessary for educational success.
OUTCOMES FOR UNDERGRADUATE ACADEMIC ADVISING
As a result of academic advising, students will be able to:
know, access, and use appropriate resources, tools, and strategies to navigate complex institutional systems;

develop academic and professional relationships appropriate for active and intentional participation in a vibrant community of learning and scholarship;

successfully integrate curricular and co-curricular learning opportunities; and

use critical self-reflective practices to inform decisions about educational, career, and life goals as these connect to personal skills, interests, and abilities.