UC Davis Academic Advising Conference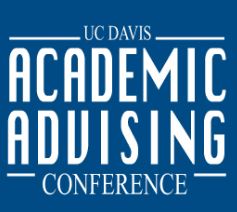 In an effort to serve professional development needs and significant interest from the advising community, the Advisor Training and Professional Development Task Force (ATPD) established the basis for an annual campus-wide academic advising conference, the UC Davis Academic Advising Conference (UCDAAC), in 2015.  The conference occurs annually in Winter or Spring Quarter.  Academic Advising Enrichment sends out announcements about registration, volunteers, proposals, and any other pertinent details via the Advising Announcements Listserv.  
The 2015-2017 conferences addressed relevant themes in advising via expert presenters and topical breakout session tracks.  Based on participant feedback, the format shifted in 2018 to provide an opportunity for the advising community to engage more deeply with facilitated discussion sessions on campus and broader academic advising focus areas.  As campus shifted to a new orientation model for 2020, the most recent conference focused on orientation changes and preparing advisors for the transition.